In today's society, it isn't unrealistic for you to see people walking down the street texting, scrolling through their social media pages, and talking on the phone. It is like we are permanently connected to our phones. We are obsessed with them and other digital devices. There are very few people today that don't have a single social media page. We as marketers can use this to our advantage. It is so easy to reach people through social media because many people are on them daily, if not hourly.
Many marketers don't realize how difficult it is to manage so many different platforms. This is especially true for small businesses with few employees. So how can businesses manage all of their social media platforms and use them effectively?
The answer is through social media management tools. These tools can be found online and are very reasonable in price. These tools are designed to have all of a companies social media channels in one place for the easy use of posting and monitoring their sites. The top 3 management tools that I have researched are the most popular and widely used products in this category.
1. Hootsuite
Hootsuite is the social media management tool that I am using in two of my classes this semester and is one of the best-known tools in the industry. This tool has many different packages that a company can choose from depending on how many profiles your company has. As usual for any software, the higher the package the more benefits that are offered.
Hootsuite is a great source for any company wanting to centralize their social media channels all in one place. One of the best features about Hootsuite is that they offer free training videos not only for their site but also on social media advertising that many may find useful. Hootsuite is a useful tool that you can manage all your social media pages, any mentions, hashtags, analytics, and so much more.
2. Buffer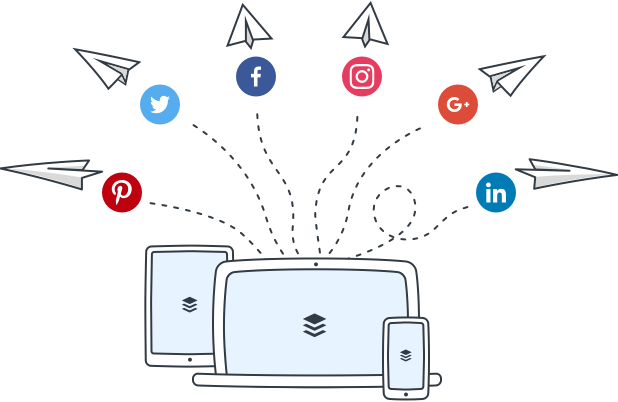 Buffer is very similar to that of Hootsuite, but is easier to navigate and has a simpler design. This social media management tool was designed to help make companies and their teams more effective in managing all of their social media platforms.
One of the best feature aboutBuffer is that they have an app that anyone with an account can download. This allows those who run the company social media pages to do so on the go.
Buffer is free for use but with only limited features. They offer plans that from $10 to $399 a month.
3. SproutSocial
Sproutsocial is not your typical management tool. It is different from the other two that  I have previously discussed because they focus on the idea of effective communication and engagement between businesses and their consumers.
This system is overwhelming at first because they begin by dumping information on you right away. What makes them unique is that they offer a feature, not all social management tools have. Sproutsocial offers a social CRM and collaboration features.
Their plans can range from $99 to $1500 a month depending on the features and perks that your company may want or need to effectively manage their social media platforms.
Each of these social media management tools offers a different product that may suit a needs for your company depending what you are looking for. All of them are great in what services they provide to their customer's company. Many companies can greatly benefit from one of these three tools, and effectively improve managing their social media platforms and their performance.